Homework Club is available Trimester 2. Our teachers Ms. Mendez and Mr. Lara are here to support in all academic areas.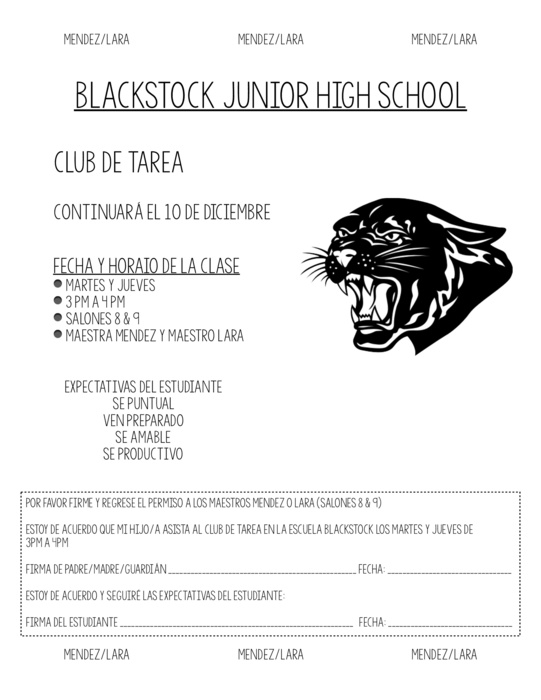 STEM Class - Building structure: "Mars Lander". Design and build a shock absorbing system that will protect 2-astronauts when they land.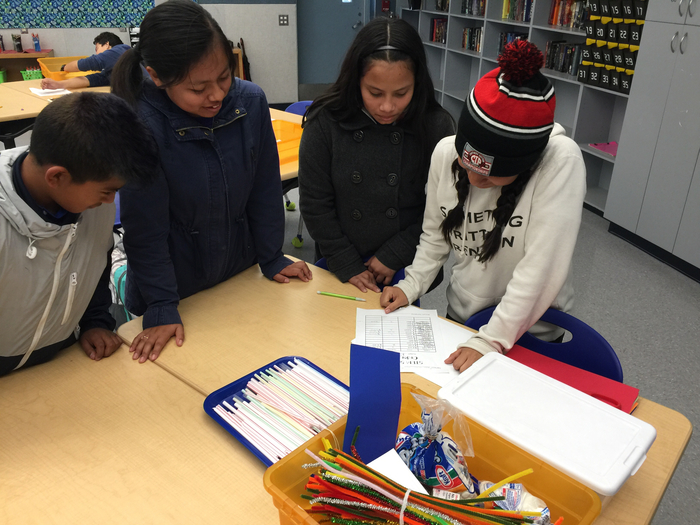 The students are actively engaged in role playing the book of The Diary of Anne Frank.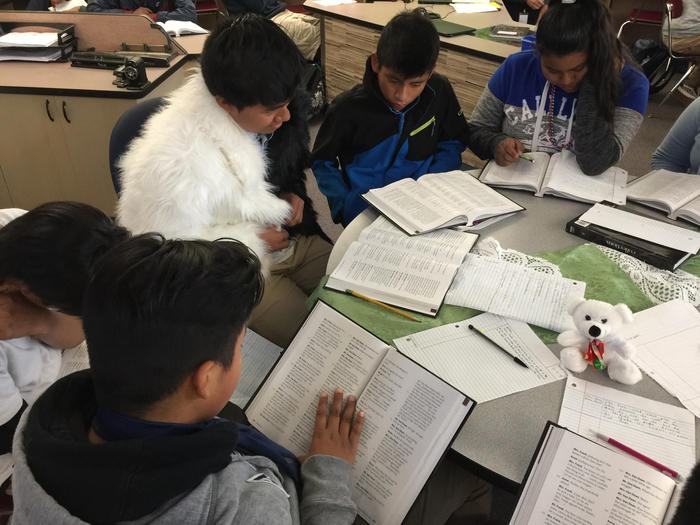 Channel Islands Maritime Museum 6th Grade Field Trip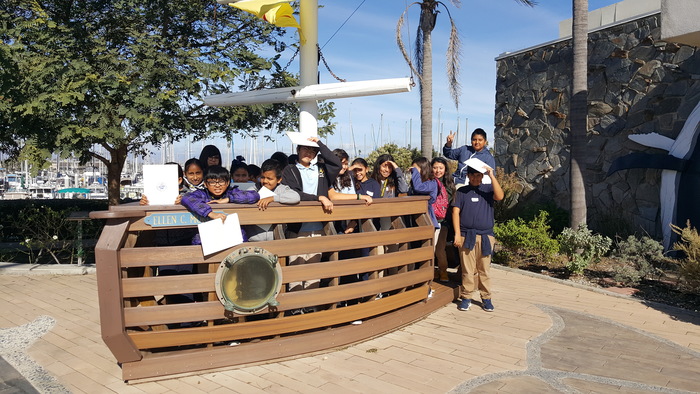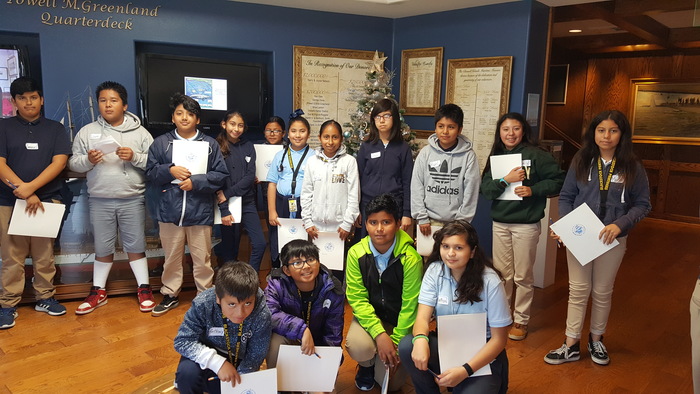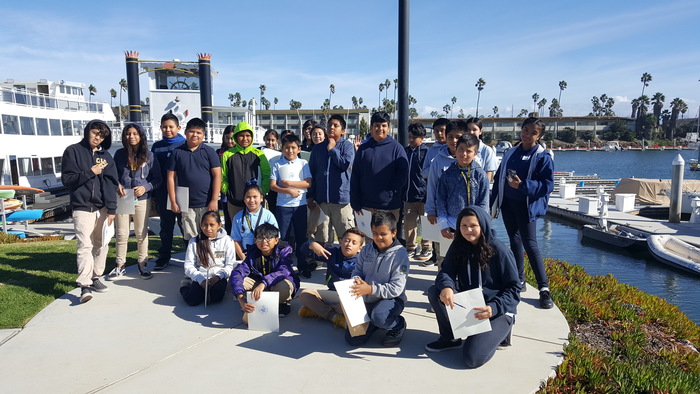 Congratulations to Mr. Baughn and his band students! They acquired 2nd place!!!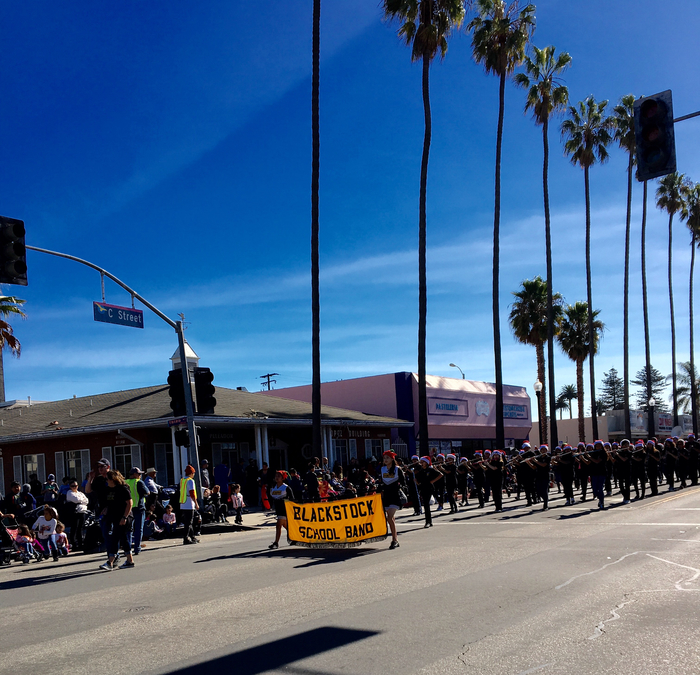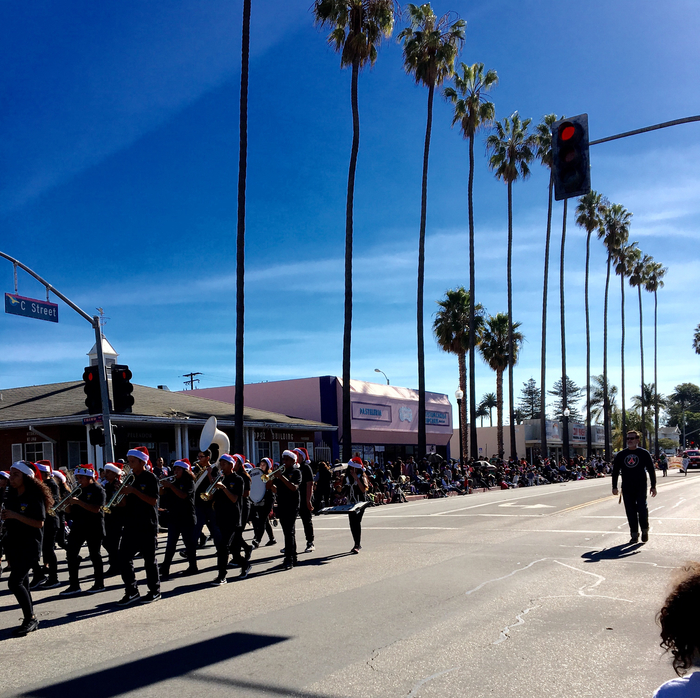 Go Panthers!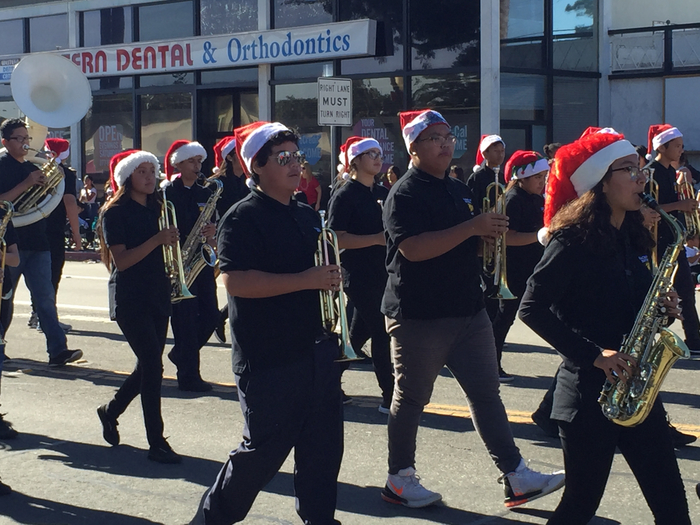 Panther Pride!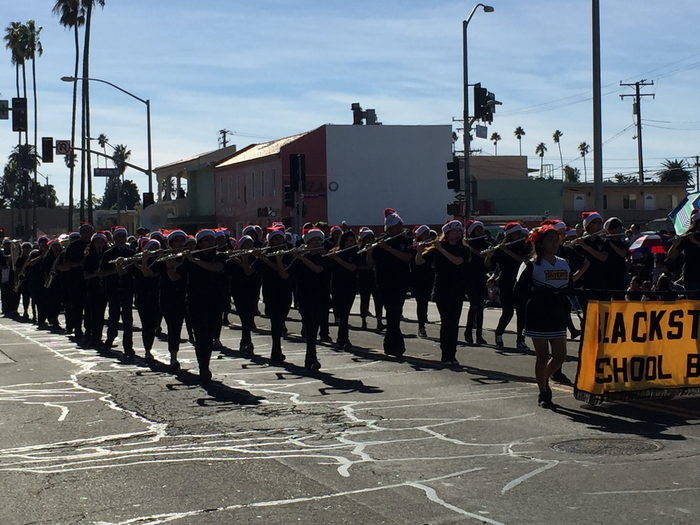 A great performance by our very own Blackstock's Band at the Oxnard Christmas Parade!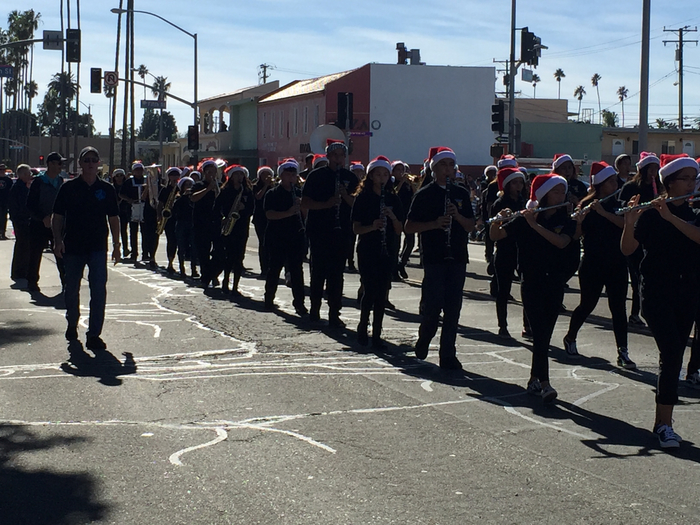 Blackstock Cheer at the Oxnard Christmas Parade
More STEAM activities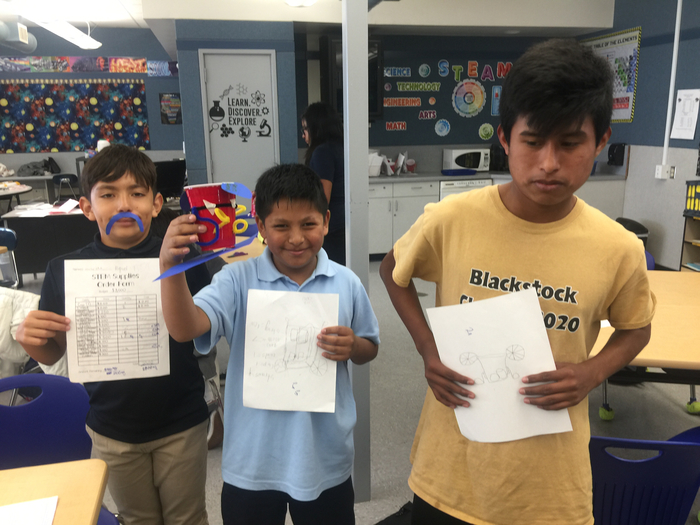 STEAM Drsign Challenge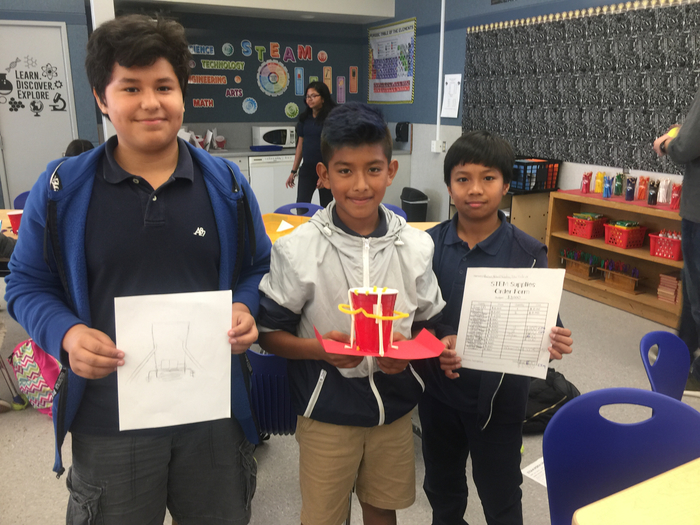 7th Grade Students participare in Supermarket Chemistry with Ms. Johnson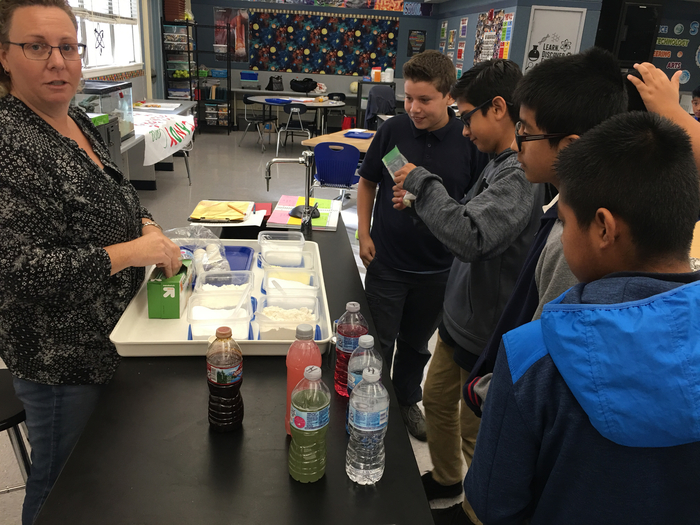 Drop-In Parent Conferences Nov. 29-30th for Grades 7 &8 from 2:05 pm to 3:15 pm in the Cafeteria for Last Names M-Z. See you there !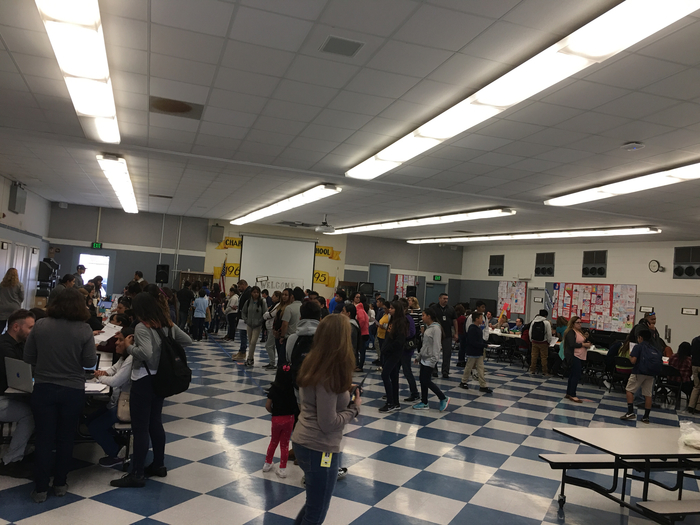 Blackstock students participating in Team Building activities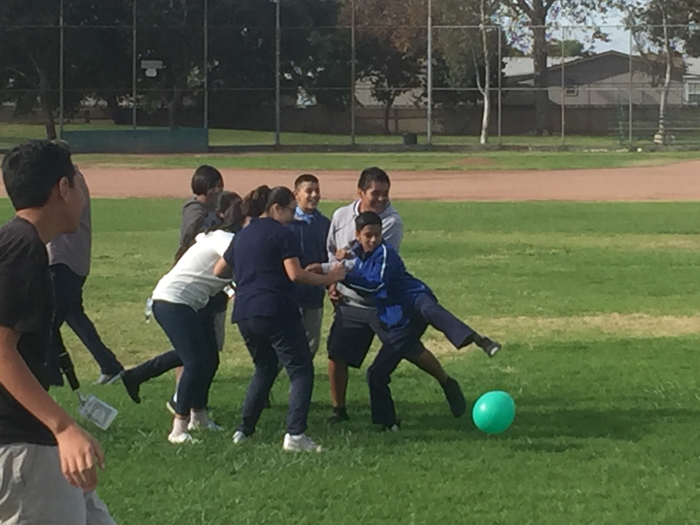 ELA Students acting out literature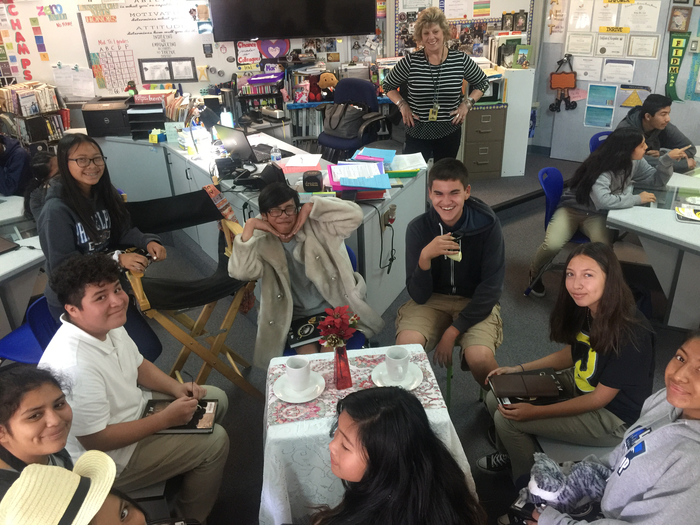 Parent Reminder... It's Conference Week !!! Teachers will be available to meet and discuss your child's progress. 6th Grade by Appointment Only 7th and 8th Grade Schedule: 2:05-3:15 p.m. Nov. 27 & 28-Last Names A-L Nov. 29 & 30-Last Names M-Z

Parent Conferences: 6th grade Nov. 26th to Dec. 7th - 2:05 - 3:15 PM by appointment. 7th & 8th grade: Attend a parent conference in the cafeteria between 2:05 - 3:15 PM on the following dates according to your last name. Nov. 27 & 28th students with last names A-L. Nov. 29th & 30th students with last names M-Z. December 4th-Dec. 7th parent conferences by appointment/invitation.

Blackstock Jr. High School estará abierta mañana, jueves 15 de noviembre, 2018. El pronóstico de la calidad del aire para mañana es bueno en este momento y esperamos dar la bienvenida a los estudiantes.

Blackstock Jr, High School will be open tomorrow, Thursday, November 15, 2018. The air quality forecast for tomorrow is currently good and we look forward to welcoming students back.

Important Information: Due to the recent school closures, Saturday School is cancelled for this Saturday-November 17th. Report cards will be sent home with students on Monday, November 19th.